The pandemic is not only a health crisis, it is a humanitarian one as well, caused by the inevitable lockdown implemented to try and control the spread of the virus. The purpose of our humanitarian effort is to support the vulnerable in our communities and work to counter the negative consequences of the lockdown including food instability due to loss of income and the increase in gender-based violence.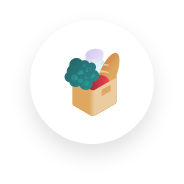 Food relief
R320m has been allocated to help people whose livelihood and income generating capacity have been hampered by the effects of COVID-19. Phase 1 of the food relief program has reached over 280 000 households across all 9 provinces in South Africa. Phase 2 will support
135 000 households across all 9 provinces in South Africa. Phase 2 will also support 47 000 households, importantly 66% of which will be women headed households/subsistence farmers in rural areas across South Africa.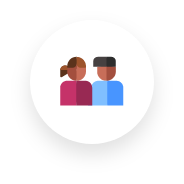 Gender-based violence
In phase 1, R17m funding has been approved across 3 focus areas: Aiding in the scale up of the National GBV Command Centre to assist in handling the increase in GBV related calls; Supporting 78 existing victim shelters under National Shelter Movement (NSM) and 55 Thuthuzela Care Centres (TCCs) to increase access to safe spaces and GBV services for victims; Implementing a communications campaign to increase the dissemination of critical information.
To date, 133 shelters and care centres have received PPE and critical medical services to assist women and children affected by GBV. This has reduced the number of positive cases - reducing the need to shutdown shelters for more than 24 hours in the event of a positive case.
Phase 2 of the GBV initiative has been allocated, amounting to a total of R75m which will provide funding to GBV service providers to continue with support services across the GBV ecosystem.
Current Projects
GBV Programme 2
GBVF Fund Donation
Farming Input Vouchers (Mezzanineware)
Farming Input Vouchers (Mezzanineware)
Food Relief Phase 2
GBV Phase 1
Food Relief Programme Phase 1