Never before in the history of our democracy has our country been confronted by such a severe threat to our health and future; however, it is a threat that we will be able to overcome if we work together.
Across our country, people and organisations have offered to help and the Solidarity Fund is the vehicle that has been set up to facilitate this.
R2,53 Billion
Unaudited figures as of 25/05. Please expect up to 48hrs for Donations to clear and reflect.
Received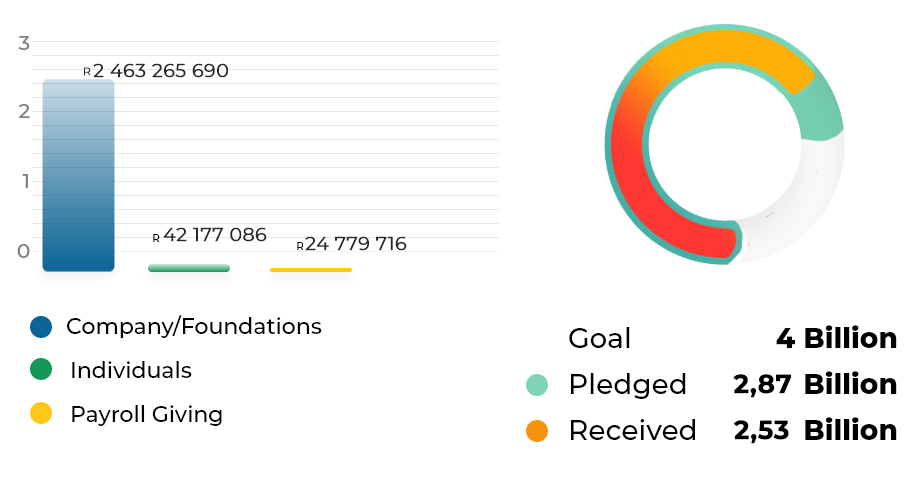 Donations Received
As of 25/05
Through this Fund, we aim to:
Disbursement Overview
*As of 25/05. Unaudited

280 000 of 250 000
We have exceeded our target of supplying food to 250 000 households.
We have delivered close onto 280 000 food parcels and counting, to date.
280 000
Food parcels delivered