The global COVID-19 health crisis is unprecedented in scale and impact. From early on, it became clear that a rapid and proactive response was essential in order to get ahead of the virus and manage it. The Fund's Health Response was guided by the urgent need to augment and support the work done by the country's health services, and protect those who are working to protect all South Africans.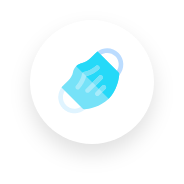 PPE
The Fund have allocated R884m for the procurement and distribution of PPE, R703m of which has already been disbursed. This includes R50m that is in the pipeline for locally manufactured PPE and the ordering of ±41 million units of PPE, of which ±36 million units have landed in SA and continue to be distributed.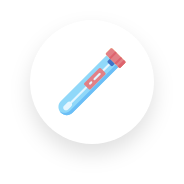 Testing
Key to monitoring, controlling and understanding the spread of the COVID-19 virus is extensive testing. To support the NHLS's ability to test potential patients, the Fund allocated R409m, R335m of which has already been disbursed. Due to Solidarity Fund efforts, the NHLS increased its testing capacity from ±100 tests a day in March to over ±45 000 tests per day in July.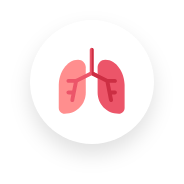 Ventilators
Understanding the inevitable global demand for ventilators that would arise, we allocated R282m for this need. R22m was spent on the international purchase of 200 ventilators which have arrived for distribution and R250m has been used to support the National Ventilator Project to locally manufacture 20 000 CPAP ventilators.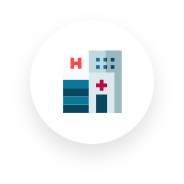 Essential equipment
We have also allocated R405m to support the procurement of essential equipment needed in hospitals and field hospitals located in the hot spot provinces. The equipment will serve the communities throughout the pandemic, aid in the overall health response accordingly and will continue to be used post COVID-19.
Current Projects
ECDOH
Charlotte Maxeke
Pfizer COVAX Vaccine Transportation
NDOH Vaccine PoC at SASSA Point
Gauteng Nursing Capacitation
NDOH Vaccine Needles Transportation
Surge Sites
Surge Sites - Temporary Outreach plus SASSA
100 Temporary Outreach Sites
Vaccine Capacitation and Technical Assistance to NDOH
Essential Equipment for Free State
Essential Equipment for North West
25g Essential Equipment for Mpumalanga
Essential Equipment for Northern Cape
Essential Equipment for Limpopo
J&J SAMRC Implementation
Siemen EC Medical Equipment
Essential equipment funding for KZN
Essential equipment funding for GP
Essential equipment funding for EC
Essential equipment funding for WC
Vaccines - COVAX Facility
Human Sciences Research Council (HSRC) - Seroprevalence Study
SAMRC testing capacity
Testing capacity - ICPA
DG Murray Trust Community Heath worker PPE funding
Manufacturing of ventilators – CSIR
Manufacturing of ventilators  - SAVE-P
NDOH PPE for in-hospital HCWs
NDOH International Ventilators
NDOH PPE CHW
NHLS test kits
National ventilator production project, prototype and manufacturing