The fight against COVID-19 cannot take place only through the relief and support initiatives that the Fund undertakes, it needs to include a change in attitude and behaviour on the part of all South Africans. Our Solidarity campaign seeks to change behaviours by disseminating accurate, timely and important information that arms people with the knowledge they need to make smart decisions regarding the virus.
In total, R61m has been allocated to the Solidarity campaign, with R35m already having been disbursed. These funds have gone towards a number of campaigns that, in total have reached 33.9 million adults across various platforms. A new fund allocation of R100m is in the pipeline for the second phase of this campaign. This will ensure that the campaign to encourage responsible behaviour and stop the spread of the virus continues into 2021.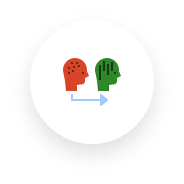 Behavioural Change Campaign
R25m has been earmarked for the Behavioral Change Campaign that seeks to influence citizens to act in a manner conducive towards curbing the spread of COVID-19. R4,9m allocated for the Behavioral Change Media Campaign.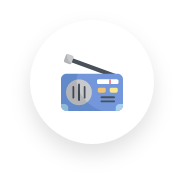 Radio campaign
R7m has been spent on a Radio Education Program that engages with citizens around good practice and behavior in all of our 11 official languages. We have achieved ±2 600 radio inserts thus far, reaching ±28 million people. Further, RX Radio, the first radio station in the world that trains child reporters, broadcasted a webinar from within a hospital to spread content on COVID-19 from the perspective of children. This webinar ran in English, Afrikaans and Xhosa and reached 2 million people.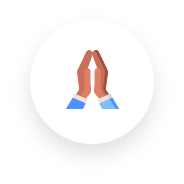 SACC
R4m has been allocated for the South African Council of Churches (SACC) to produce and distribute educational material to its members. This will enable reach to ±1 million members.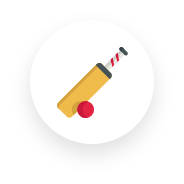 Cricket SA
To emphasise the importance of social distancing, we partnered with Cricket South Africa to launch the Solidarity Cup that used a high-profile cricket match that changed the rules of play to ensure players on the pitch are observing social distancing.
Current Projects
Joe Public-Vaccine DC Community Engagement
DGMT Demand Creation
Vaccine Demand Creation Campaign -
Community Partners
Vaccine Demand Creation Campaign - Joe Public
National COVID Call Centre
SACC Support
GCSI Communications Research for Vaccine Roll-out
NCP Behaviour Change and Communication C
Behaviour Change Campaign PII b
Behaviour Change Campaign PII a
Media Campaign - COVID Alert App
Citizens in Solidarity - Production
Citizens in Solidarity – Media
Behaviour Change P1
SA Council of Churches
Radio education campaign