"There is no doubt in my mind that we will prevail. That is because South Africans have come together like never before to wage the struggle against this virus."
– President Cyril Ramaphosa
The Solidarity Fund is a public benefit organisation with a mandate to support the national health response, contribute to humanitarian relief efforts and mobilise South Africans in the fight against COVID-19.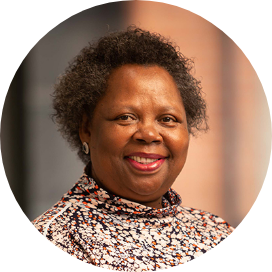 Gloria Tomatoe Serobe
Chairman
Founding Member and Executive Director of WIPHOLD and Chief Executive Officer of Wipcapital.
Former positions held at Exxon Corporation in the USA, Munich Reinsurance Company of SA, the Premier Group, Transnet Limited, and Standard Corporate and Merchant Bank.
Serves on several Boards including Sasfin, Hans Merensky, Adcorp and Denel.
Holds a B.Com degree and an MBA from Rutgers University, New Jersey, USA.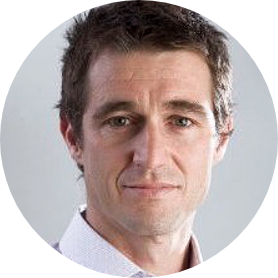 Adrian Enthoven
Deputy Chairman
Executive Chairman of Yellowwoods, a European-based private investment group, and serves on the Boards of the Group's businesses, including chairing Hollard Insurance Group.
Board member of Citizens ZA, the Africa Leadership Initiative (Chair), Business Leadership SA and the Youth Employment Services (YES) initiative, and a trustee of Spier Arts Trust and WWF South Africa.
Holds a BA Hons in Politics, Philosophy and Economics, and a PhD in Political Science from Oxford University.
The Solidarity Fund was created on 23 March 2020 to respond to the COVID-19 crisis in South Africa. It is a platform for the general public, civil society and the public and private sector to contribute to the consolidated effort to fund various initiatives.
The Fund works closely with government and business, but it is independent of both of them. It is responsible for, and controls, the funds donated, and is accountable to them, with Old Mutual administering the funds on a pro bono basis.
The Fund will make public all donations and payments from the Fund on a regular basis. They will be administered by Tshikululu Social Investments to ensure transparency, monitoring and impact measurement.
Your privacy is important to us. By providing personal information to us, you consent to us processing such information in line with our privacy policy.