The Solidarity Fund was designed as a rapid response vehicle to mobilise South Africa in the fight against the COVID-19 pandemic and the resulting health, humanitarian and social consequences. Having received in excess of R3 Billion in the form of donations, the Fund works to augment the government's response to this unprecedented challenge by assisting existing programmes and initiatives across all 9 provinces. Inspired by our nation's resolve, unity and spirit, we are committed to creating impact through our ongoing work to manage and, eventually, contain this virus.
Impact
The Solidarity Fund was established with a clear mandate aimed at having maximum impact through rapid and coordinated action. Our purpose is to mobilise and coordinate financial and in-kind contributions from all South Africans and members of the international community. We are then tasked with distributing contributions to effectively combat the health crisis and the social and humanitarian consequences of the pandemic - helping to bring South Africans together to play their part in fighting COVID-19.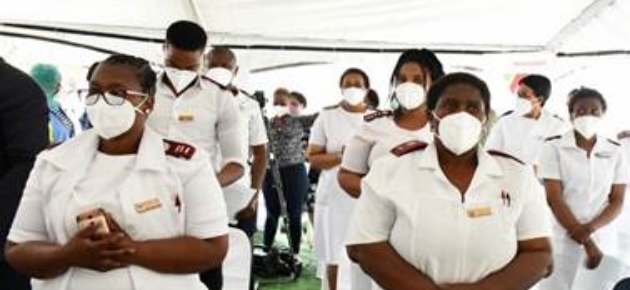 Health Response
Supporting urgent aspects of the health system response, and supporting and protecting front-line health workers.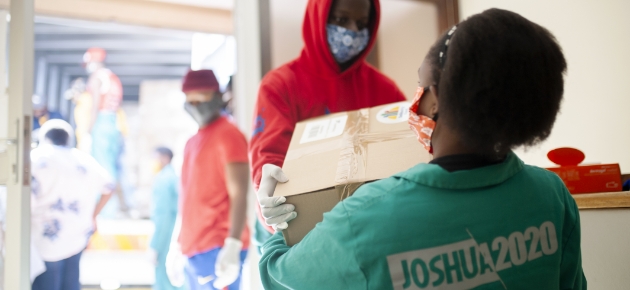 Humanitarian Pillar
Providing humanitarian support to and strengthening the most vulnerable households and communities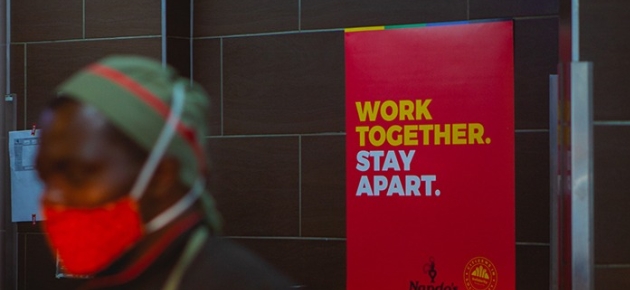 Behavioural Campaign
Uniting the nation in action against COVID–19 and encourage behaviour change in local communities
33,9 Million
Adults reached through the Solidarity and behavioural campaign
1,2 Million
Reagent and extraction kits to enable testing
52 Thousand
Critical health care equipment for hotspot provinces
280 Thousand
Households reached and provided with food parcels
106 Thousand
Tests provided by increasing testing capacity
20 Thousand
Non-invasive ventilators manufactured which has activated local manufacturing capacity (850 distributed)
35 Thousand
Household/subsistence farmers to receive farming input vouchers in rural areas
45 Thousand
To assist with the Seroprevalence study
200 Hundred
Ventilators procured and scheduled to arrive in South Africa in September
135 Thousand
Households targeted to receive food vouchers
41 Million
Units of PPE procured. 36million units have been dispatched to all 9 provinces
1.1 Million
Units of PPE procured for medical students
133 Hundred
Shelters and care centres provided with PPE and critical medical services to assist women and children affected by GBV
It's easy to look at numbers as an indication of the success of the work undertaken by the Solidarity Fund. Certainly, the contributions by business and individuals have been inspiring. The truth is, however, our work is about individuals – the millions of people who have been made vulnerable by the COVID-19 crisis. While the Fund's work has been made possible by numbers, it can only really be judged by the lives we have touched.
Systemic and Community-Based Organisation Grants
In February 2021, the Solidarity Fund's Selection and Evaluation Panel approved systemic and community-based organisation grants as part of its GBV II initiative. This large-scale, national response to the challenge of GBV in the country – with total funding of R75 million – falls within the Fund's broader humanitarian initiatives
Thank you, and Solidarity Fund emergency contact details
On behalf of Tandi Nzimande and the Solidarity Fund Board and Executive Committee, I would like to take this opportunity to once again thank you – our partners, donors and volunteers – for your immense support, spirit and strength during a year full of hard work, challenges and successes.